©Kyle Artist

Please take time to listen to the Team's album - 'Keeping The Faith', click cover to listen or purchase.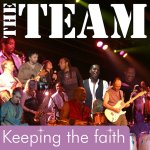 Guestbook
Thank you for visiting the guestbook. Feel free to contribute to the book.
Archive Guestbook from its commissioning to 2011. Please report any problems to
Due to Spambots e-mail addresses will not be displayed but can be supplied on request to the webmaster, stating the date and time of entry.

NB. Kyle Artist reserve the right to all content in this guestbook
111 messages
< Previous 1 ... 4 5 6 7 8 9 10 11 12

> Next

All

Name: Frosty Hansen
Location: California
Submitted: September 20, 2011 03:31:23
Comments: I spent alot of time with Starrchild at Snow Bird Ski Resort in Utah - especially Rick McAfee. I would love to get in touch with Rick again. If anyone knows how to reach him, I would be greatful for the information or just tell him that I am trying to make contact.


< Previous 1 ... 4 5 6 7 8 9 10 11 12

> Next

All