©Kyle Artist

Please take time to listen to the Team's album - 'Keeping The Faith', click cover to listen or purchase.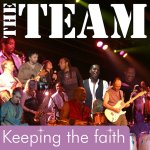 Guestbook
Thank you for visiting the guestbook. Feel free to contribute to the book.
Archive Guestbook from its commissioning to 2011. Please report any problems to
Due to Spambots e-mail addresses will not be displayed but can be supplied on request to the webmaster, stating the date and time of entry.

NB. Kyle Artist reserve the right to all content in this guestbook
105 messages


< Previous

1 2 3 4 5 6 7 8 9 ... 11 Next > All

Name: Anthony Scarlato
Location: Phoenix, Az
Submitted: April 28, 2019 05:46:13
Comments: As a young man I had the pleasure of working with Mr State's father. Mr Bill Hatcher was a very interesting man. Rest in peace Gentleman.


Name: mary andrews
Location: Shrewsbury
Submitted: April 02, 2019 10:54:55
Comments: Missed greatly and always will be. Love xxx


Name: Pat
Location: 32011
Submitted: February 05, 2019 18:43:23
Comments: Always loved his song War and still do. Just watched his video and brought back so many memories from so many years ago.


Name: mary andrews
Location: shrewsbury
Submitted: January 21, 2019 11:18:50
Comments: Happy Birthday Edwin. Missed dearly. Love mary xxx


Name: rachel
Location: uk
Submitted: September 03, 2018 18:09:01
Comments: Edwin, thank you for making my childhood full of powerful beautiful lyrics, songs and music. So dynamic,full of talent and charisma. RIP you will never be forgotten - thank you!


Name: mary andrews
Location: shrewsbury
Submitted: April 02, 2018 12:05:21
Comments: Memories of a very sad day. You will always be remembered a very special person. xx


Name: andy jones
Location: atherstone warwickshire
Submitted: January 22, 2018 01:57:20
Comments: Oh how i remember Edwin Starr as he lived in my old village Polesworth several years i knew him well he got a girl group started with daughters of people i knew well i remember one day chatting to Edwin about a music academy school he had an idea for i suggested some locations that may of been appropriate alas Edwin never got his wish but it was a joy knowing a fave singer performer of mine had made my village his home for a period


Name: Mary
Location: Shrewsbury
Submitted: January 21, 2018 12:04:53
Comments: Happy Birthday. Miss you. Love Maryxxx


Name: Nickster
Location: London
Submitted: November 17, 2017 12:14:42
Comments: As far as the the man's voice is concerned, he was the best of his generation and his genre. His range, power and notation are first class. Never got the worldwide credit he deserved. Never has a singer been so underrated. But we all knew better! R.I.P.


Name: Am Ere
Location: Oslo
Submitted: August 31, 2017 02:09:11
Comments: Grew up listening to that powerful soulful voice.Edwin,Dennis Edwards and Levi Stubbs were the epitomy of powerful soulfulness,just couldn't get enough of their moving,gritty soulful voices. Still miss Edwin. Hard to imagine he's gone.


< Previous

1 2 3 4 5 6 7 8 9 ... 11 Next > All