©Kyle Artist

Please take time to listen to the Team's album - 'Keeping The Faith', click cover to listen or purchase.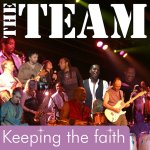 Guestbook
Thank you for visiting the guestbook. Feel free to contribute to the book.
Archive Guestbook from its commissioning to 2011. Please report any problems to
Due to Spambots e-mail addresses will not be displayed but can be supplied on request to the webmaster, stating the date and time of entry.

NB. Kyle Artist reserve the right to all content in this guestbook
105 messages
< Previous 1 2 3 4 5 6 7 8 9 ... 11 Next > All

Name: mary
Location: shrewsbury
Submitted: April 02, 2015 11:26:22
Comments: Fond memories of you today. Twelve years since that sad day we lost you. Always remembered, never will forget you. Love mary xxx


Name: Freda Kevin Victoria Matthew K
Location: Birmingham
Submitted: April 02, 2015 09:51:12
Comments: Cannot believe it's 12 years. We all miss you and speak of you frequently. Hope your looking down on us and guiding us with all our other loved ones up in heaven. Fondest memories even in difficult situations. RIP. X X X X


Name: Barry & Ginny
Location: tamworth UK
Submitted: April 02, 2015 08:33:44
Comments: 12 years since you passed on and your star shines as bright as ever


Name: Kendalls
Location: Birmingham
Submitted: January 21, 2015 23:42:05
Comments: Remembering you today as always, Happy 73rd Birthday wish your were still here to share the good times. Hope your rocking it up there, sure your watching over us all. RIP, much love Freda, Kevin, Victoria & Matthew xx


Name: Amanda greig
Location: London
Submitted: January 21, 2015 22:15:23
Comments: Happy birthday daddy/grandad Sending love from all of us xxx Came up to visit a while back, will come and see you soon. Love you xxx forever in my thoughts xxx


Name: mary
Location: shrewsbury
Submitted: January 21, 2015 08:40:04
Comments: Wishing birthday thoughts to a very very special person Love always Mary xxx


Name: Phil
Location: Great Yarmouth, UK
Submitted: January 16, 2015 21:08:11
Comments: I saw this man at my local, then, disco. He made the place and people dance and love the music. Proud and loved it. RIP. He showed that music is worldwide. I am proud to have seen him live, and also proud that although there are all genres of music that the UK is the centre of music. And he said on stage that he loved London and England, now the UK. But in my opinion soul and Mowtown was U.S made. RIP Edwin. Met you once and loved it.


Name: Adele Naylor
Location: Shipley
Submitted: December 17, 2014 17:26:11
Comments: I was honoured to meet n kiss the great man in the 80s n 90s i will forever keep the faith R I P SOUL BROTHER


Name: Marty
Location: Dublin
Submitted: November 28, 2014 13:08:14
Comments: Your songs continue to play a big part of my life. Thank you mate and RIP!!!


Name: Malcolm Chisholm
Location: NW England
Submitted: July 06, 2014 21:55:14
Comments: Edwin Starr's music played a big part in my teenage years, the 1960s. Thank you, Edwin, and RIP


< Previous 1 2 3 4 5 6 7 8 9 ... 11 Next > All