©Kyle Artist

Please take time to listen to the Team's album - 'Keeping The Faith', click cover to listen or purchase.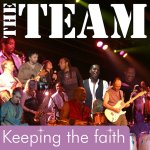 Guestbook
Thank you for visiting the guestbook. Feel free to contribute to the book.
Archive Guestbook from its commissioning to 2011. Please report any problems to
Due to Spambots e-mail addresses will not be displayed but can be supplied on request to the webmaster, stating the date and time of entry.

NB. Kyle Artist reserve the right to all content in this guestbook
113 messages


< Previous

1 2 3 4 5 6 7 8 9 ... 12 Next > All

Name: Kim Berry
Location: Wisconsin, usa
Submitted: April 16, 2021 04:16:19
Comments: RIP sir! Love,your songs! Lots of love sent to you up in Heaven.X


Name: MARY ANDREWS
Location: SHREWSBURY
Submitted: April 02, 2021 10:51:55
Comments: SADLY MISSED AND ALWAYS WILL BE XXX


Name: Barry & Ginny
Location: Tamworth
Submitted: January 21, 2021 23:18:43
Comments: Music that will live forever. Happy birthday.


Name: MARY ANDREWS
Location: shrewsbury
Submitted: January 21, 2021 11:48:10
Comments: happy birthday no card to send just special memories of a very dear friend always missed xxx


Name: Your webmaster
Location: Tamworth
Submitted: April 02, 2020 23:25:35
Comments: Your mark on musical history will never die. Always in our thoughts. Barry and Ginny


Name: John Edgington
Location: Willenhall, West Midlands
Submitted: January 21, 2020 17:21:27
Comments: Happy Birthday Edwin The ... .Soul master.for ever in my thoughts


Name: MARY ANDREWS
Location: shrewsbury
Submitted: January 21, 2020 10:41:59
Comments: HAPPY BIRTHDAY WE CANNOT SAY BUT IN OUR HEARTS YOU ARE WITH US TODAY. DEEPLY MISSED LOVE MARY XXX


Name: Anthony Scarlato
Location: Phoenix, Az
Submitted: April 28, 2019 05:46:13
Comments: As a young man I had the pleasure of working with Mr State's father. Mr Bill Hatcher was a very interesting man. Rest in peace Gentleman.


Name: mary andrews
Location: Shrewsbury
Submitted: April 02, 2019 10:54:55
Comments: Missed greatly and always will be. Love xxx


Name: Pat
Location: 32011
Submitted: February 05, 2019 18:43:23
Comments: Always loved his song War and still do. Just watched his video and brought back so many memories from so many years ago.


< Previous

1 2 3 4 5 6 7 8 9 ... 12 Next > All