©Kyle Artist

Please take time to listen to the Team's album - 'Keeping The Faith', click cover to listen or purchase.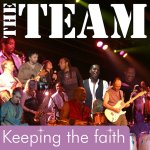 Guestbook
Thank you for visiting the guestbook. Feel free to contribute to the book.
Archive Guestbook from its commissioning to 2011. Please report any problems to
Due to Spambots e-mail addresses will not be displayed but can be supplied on request to the webmaster, stating the date and time of entry.

NB. Kyle Artist reserve the right to all content in this guestbook
104 messages
< Previous 1 2 3 4 5 6 7 8 9 ... 11 Next > All

Name: 718
Location: Nottingham
Submitted: April 02, 2017 20:50:26
Comments: 14 years came the sad news of your passing. Always in my thoughts and ❤


Name: Lynne
Location: Wymondham
Submitted: April 02, 2017 11:36:23
Comments: Thinking of you not only today but everyday. Thanks for all your great music.


Name: mick
Location: minneapolis
Submitted: February 03, 2017 06:13:26
Comments: just wanna say all the girls started dancing at Grumpy's nordeast tonight as soon as the needle dropped on Stop the War Now. Thank you, Mr. Starr.


Name: Freda
Location: Birmingham
Submitted: January 21, 2017 19:54:02
Comments: Happy birthday Edwin, 75 years today, what a party that would have been. Sending love and hugs up to you today and always. Still miss you every day. Much love, Freda, Kevin, Victoria and Matthew. xx Keep shining over everyone!!


Name: 718
Location: Nottingham
Submitted: January 21, 2017 12:13:48
Comments: Thinking of you on your special day. Never forgotten x


Name: john
Location: uk
Submitted: December 09, 2016 11:25:40
Comments: A GREAT SINGER, SADLY MISSED


Name: Ottavio G Marasco
Location: Melbourne, Australia
Submitted: September 30, 2016 13:38:24
Comments: Once sent a short note to Edwin via net expressing appreciation for his music in our younger days (circa 1980) and before long received a CD in the mail. Occasionally reflect on this .... Thanks ...


Name: Raiya Hynönen
Location: Helsinki/Finland
Submitted: August 26, 2016 16:38:25
Comments: Thinking of you today! And remember, like yesterday- when i saw you in London, Jazz café 07 Nov 02 👼🏼


Name: Dan Mazur
Location: British Columbia Canada
Submitted: August 09, 2016 06:07:33
Comments: We saw Edwin Starr at "Oil Can Harry's" in Vancouver in 1974(?). WIKI On line it says he moved to England in 1973, this doesn't make sense? Please clarify, We've never forgotten the performance, he had a back-up band from L.A.. His white Rolls or Bently (?) was parked out front with "Star 1" license plates. I was friends with the owners and had the best seat in the house and we danced all night. We also saw the last show that Ike & Tina Turner did in Vancouver at the "Cave" supper club.


Name: Emma Jackson
Location: Pooley Hall,Polesworth
Submitted: July 16, 2016 22:08:00
Comments: I've really enjoyed reading all your wonderful memories & thoughts about the great Mo-town singer Edwin Starr.I currently live in ther former home of Edwin star Pooley Hall Farmhouse,Pooley Lane ,Polesworth. I unfortunately never got to meet Edwin personal myself but I love hearing all the story's of everyone that did & all that never meet him but had so much respect for Edwin. So I'm going to offer only 1night stay max And for 6 nights only from 17th July 2016 -22 July 2016 the beautiful 2 bedroom Annexe at Pooley Hall Farmhouse ,Polesworth (former Home of Edwin) will include overnight stay ,a grand tour of the hole 1509 grade II property.Enjoy the beautiful garden ,gym ,sunbed in outer building. Mooring that Edwin had built himself to the beautiful canal side Most of all get to stay in the great Edwin's former home. Please Email at emma@emma-jackson.net for further information 💯❤️👌


< Previous 1 2 3 4 5 6 7 8 9 ... 11 Next > All